Vision & Mission
South City International School, established in 2009, envisions the cultivation of young minds into truly global citizens within a nurturing and compassionate atmosphere. The pulsating vitality permeates through the students and teachers, creating a vibrant and dynamic learning environment. Today, The institution has indubitably etched its presence, not only in the city but throughout the nation, emerging as one of the foremost new-age schools, commanding admiration and respect.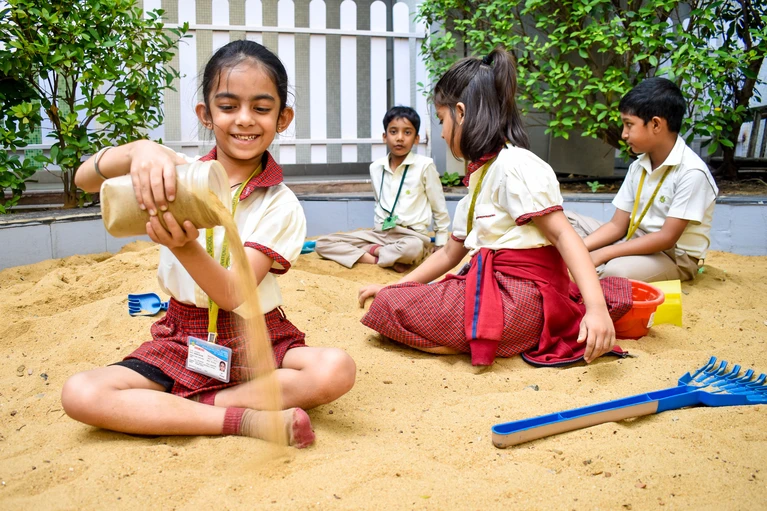 Vision
Learning is not merely an acquisition of knowledge; it is a priceless treasure that accompanies its possessor throughout their journey. South City International, aims to foster an invigorating and collaborative environment where students emerge as lifelong learners, actively engaging in the global society. Guided by our vision, we aspire to revolutionize lives by reshaping knowledge ecosystems through unwavering passion and relentless innovation.
Mission
At South City International School, our mission is to cultivate a harmonious and inspiring environment where every student is nurtured to unleash their utmost intellectual capacity and reach their full academic potential. We are dedicated to fostering their creative energy, fostering an entrepreneurial spirit, and honing their physical skills. Moreover, we instill in them a strong sense of justice, equity, and public morality, nurturing their connection to their cultural roots and heritage. We foster an open-minded and global perspective, promoting multicultural understanding, and nurturing a compassionate spirit of empathy towards the less fortunate. Our students are encouraged to actively engage in constructive endeavors that contribute to the betterment of society.